Do you want to develop a stronger business, a productive & happy team, free up your time, and reduce stress?
Our business development services will help you build a better business, so you can spend your time and money on the things you love.
What does it involve?
We've found that our clients benefit most from our core three services, we call them the trifecta!
BUSINESS PLAN – FINANCIAL FORECASTING (+ Monthly Reporting) – ACCOUNTABILITY COACHING

These three tools combined are the foundation on which you can build and grow your business to success.
BUSINESS PLANNING
Your business plan is the best starting point.
Our clients have told us that by developing a clear and concise business plan, they have a much better vision of where their business currently stands, where they want their business to go, and the steps which need to be taken to get there.
We believe that your business plan should be short and clear, one page is enough!
Keep reading

We will guide you through the process step by step and help you identify what you want and show you how you can get it!

Whatever your business and personal goals, you will have a far better chance of reaching them with a plan in place!

As part of this service we will:

Review your past performance and clarify future direction

Review actual performance against targets

Produce a 90-day action plan to address immediate and critical issues

Design a set of business goals and defined strategies on how to achieve those goals

Produce an easy to understand, one-page business plan that will guide you and your team to implement your desired changes

What do you get out of it?

A plan of action

Aligned goals amongst the directors

Identify Gross Revenue Targets and Key Performance Indicators

Establish a robust accountability system

Identify critical challenges and opportunities in your business

Set priorities and a timeframe for achieving your goals

Identify what support and resources you need

Establish your business goals and vision

Provides a platform to develop Financial Forecasts

Set team members' individual goals and targets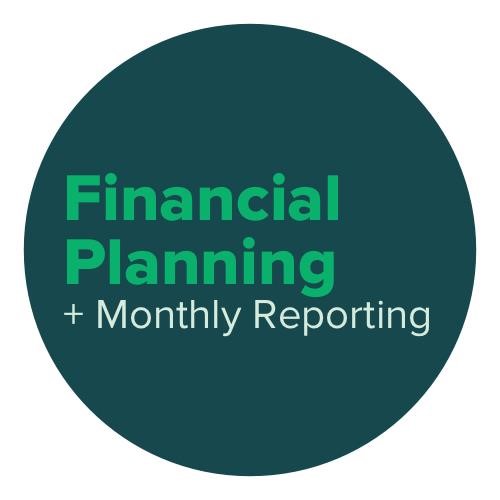 FINANCIAL FORECASTING + Monthly Reporting
Once you have your business plan set, next you need to be able to measure your financial performance and prepare for any cash flowing in and out of the business.
Our financial forecasting and monthly reporting service involves us looking at your business's current profit and deciding what changes need to be made to get the profit you would like to be making.
Keep reading

Once this is done we convert it into a projection and a budget.

Using the latest financial software we can then measure your performance against your budget on a monthly basis.
We'll produce a monthly report which shows you all the key areas in your business and how they are performing against your budget, so you'll be able to tell if you are hitting your targets or not.

Our detailed report of your financial performance will allow you to identify the key areas in which you can make changes to improve your business. We then discuss what actions you will take to achve the goals you have set for your business.

As part of the service, we will:

Discuss your current situation and goals

Provide a monthly financial forecast and budget

Provide you with a detailed report of your financial performance every month

Help you identify why, if budgets aren't met

Identify key areas for improvement

Have an action plan with specific actions for you to take

What will you get out of it?

A clear, specific set of actions and financial goals.

Clarity on what you need to do to achieve these goals

Feedback monthly as to how "on track" you are so that any steps to keep you on track can be taken early.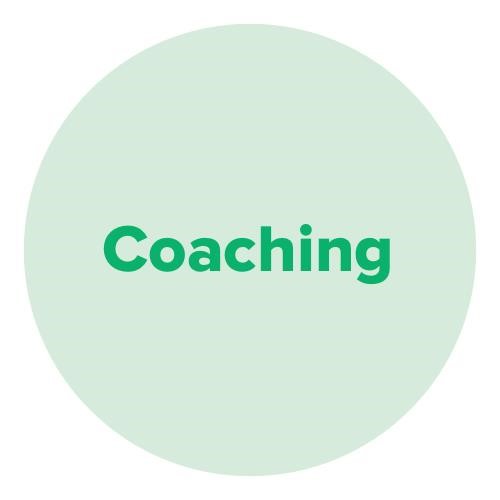 COACHING
Once you have a business plan and financial forecasting in place, you're off to a great start!
But how do you keep the momentum going?
Your business plan and financial forecast need to be kept alive, not placed to the side and forgotten about.
That's where our accountability coaching service comes in.
Keep reading

We provide both monthly and quarterly coaching, depending on your business, goals, and how you like to work.

Our monthly coaching service includes:

Monthly meetings with a senior team member

Prior to each session, you'll complete simple pre-work which will influence the focus of each session

Helping to review your results and identify opportunities

Clarification on areas for improvement

Discussion on how to overcome any obstacles you're facing

Regular dedicated time to make better business decisions, utilise knowledge and support from your coach

What will you get out of it?

Accountability to achieve your desired results

Be able to identify and resolve your burning issues

Gain an understanding of the key drivers within your business

An understanding of the impact of ideas prior to implementing them

Access to an impartial coach to filter ideas and improve decision-making

Increased efficiency, profitability and cashflow

Improved leadership and management
COMPLIMENTARY ONE-HOUR MEETING
If you'd like to improve your business and would like to get a better picture of how we can help, book a meeting to find out more!
We offer a complimentary, no-obligation, one-hour business meeting (worth £250) where we will explore your business situation and goals and find out how we can help.
All you need to do is book short phone call with us so we can get a picture of your business and if the meeting is suited to you, then we will book you in for a one-hour complimentary meeting from there.
We'll send you some pre-work before the one-hour meeting to ensure you get as much value from it as possible!
Business Development Services