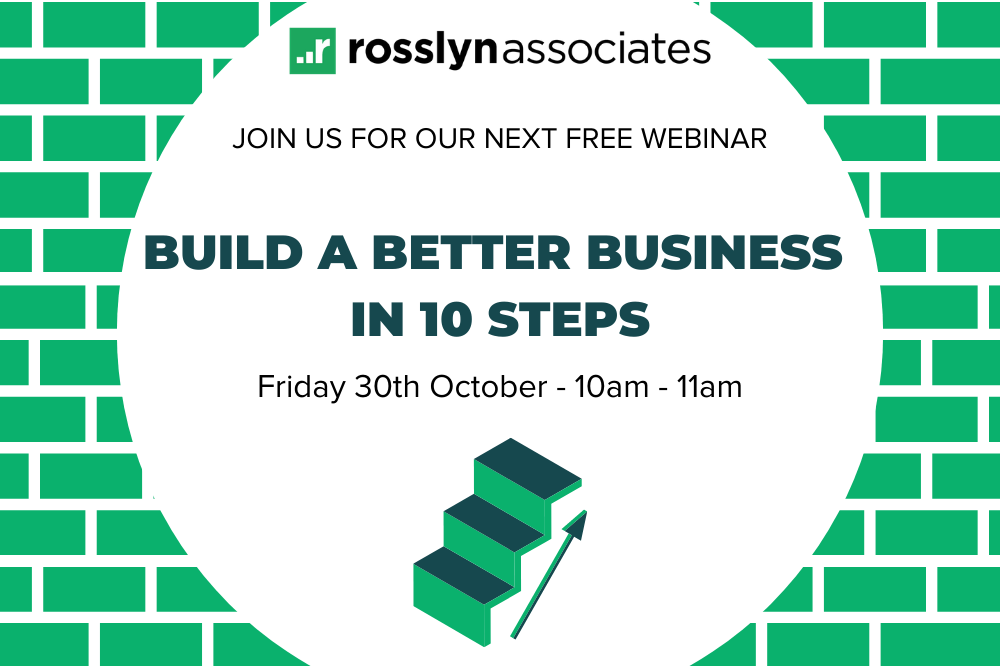 WEBINAR: Build a Better Business in 10 Steps
On Friday 30th October at 10am join us for our next complimentary webinar: Build a Better Business in 10 Steps
You'll learn ways to make your business more successful and you'll leave with practical strategies which you can implement so your business reaches its true potential.
• Understand the 10 steps to reach your business's full potential
• Gain clarity on where you can add value to your business
• Learn best practice and practical ways to take each step
• Define the first three actions you'll take
• Learn how to be a better leader and create a strong workplace culture
Discover how you can unleash your business's full potential
• Do you know exactly what you want from your business?
• Do you understand where your business is at now (warts and all)?
• Is your business reaching its true potential?
The webinar will begin at 10am and finish around 11am, including some time at the end to ask questions.
The webinar is free and open to anyone to join. If you think you know someone who would be interested or could benefit from the webinar, feel free to pass this post on!
We hope you can make it along so you can learn how to build a better business.
Register here – https://us02web.zoom.us/webinar/register/2316016329773/WN_eT-lhwH3QO6HrmnU2iicFA
If you have any questions get in touch, send an email to info@rosslynassociates.co.uk and one of the team will be happy to help!