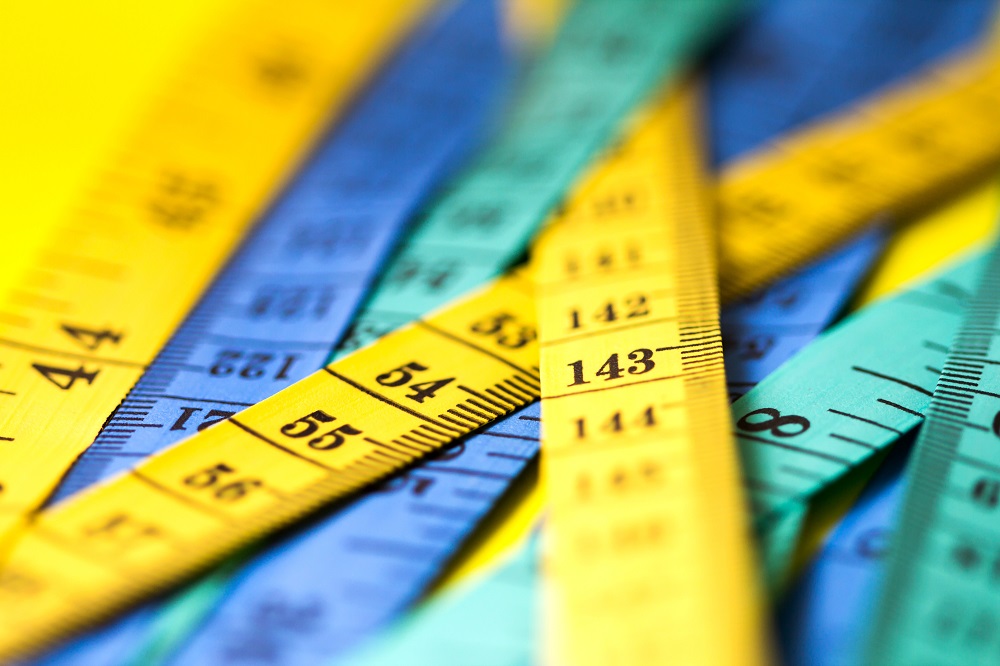 Why you should measure if you want to succeed
Running a business is like driving a car. When you're driving you need to look at the dashboard to see how much fuel you have and how fast you're going.  When you're running a business, you need to keep track of key measurements, so you know that you're on the right track. These specific metrics are often referred to as KPIs (Key Performance Indicators) and vary from business to business.
We work with a lot of small businesses and often find that business owners aren't measuring the important things. This is like driving without looking at the dashboard. They may have a feeling that things are generally going well, but there's no way of knowing for sure. Just as you'd need to check your fuel guage when driving a long distance, you need to check your business's lead indicators to make sure you things are going well. Only by being aware of and tracking the important data do you know if your business is headed the way you want it to. Once you are tracking KPIs on a weekly and monthly basis you will be able to spot trends and predict what's to come. This allows you make changes to stay on track for success.
Look ahead, not behind
Many business owners believe that by looking at their profit and loss account, they can see how well their business is doing. Well, it may give some insight, but in hindsight. You can see how well your business performed in the previous year, which you can't change. If you continuously measure success on a weekly basis, you can see immediately if things are going off course and you can make positive changes.
What's important to you?
Not all businesses are the same, so you need to discover what's important for your business. If you want your business to grow, you need to look at where your business is now, where you want it to be and think about the different things you can do to get there. You need to then put a plan in place and measure all the activities you choose to do, so you know what's working and what isn't. There's no point going in blind and just doing things without keeping track. If you take note and measure, you will be able to see what is getting you to the place you want to be, and what isn't. That way you can continue to do the activities that are pushing you in the right direction and stop the things that aren't getting you anywhere. This will potentially save you a lot of time and money and will really add to the growth and success of your business.
Keeping track makes things happen
Not only does measuring different elements of your business mean that you can see what is working and what isn't, it also means that the things you have identified as important are more likely to get done. If your business has KPIs, people will feel more focused and will be held accountable, making it more likely that things will happen. If you don't keep track it is likely that either motivation will slip, or you'll simply have no idea what is going on and everything will become messy.
So, what should I be measuring?
First of all, you should look at the different functions, or departments of your business. For many businesses the main departments are Operations, Sales and Marketing, and Finance. You may not have different people working in different departments, but these separate functions with different goals are probably still relevant to your business.
Your business should have an overall vision of what it wants, and this should transcend all of the different departments/functions. Everyone involved should know the mission, vision and values of the business and ultimately be working towards that shared goal.  As well as the business having overall KPIs to measure, every employee should have their own KPIs. This allows every member of the team to be part of the shared vision of the business and helps keep everyone on track. These individual targets should contribute to the shared goal. All KPIs should be reported on weekly, so everyone is aware of how things are going, and decisions can be made to change course when things aren't going as intended.
Data is important to keep track of how your business is doing and is essential to for making predictions. As previously mentioned, no two businesses are the same, so the number and type of KPIs each business should measure varies.
Different KPIs
Let's look at an example of the types of KPIs each department could have.
Financial KPIs– these would include measurables relating to the business's income and outgoings. You would track things like cash balance, revenue etc.
Sales and Marketing KPIs– these relate to new business, marketing activities, new leads etc.
Operations KPIs– Look at the efficiency of your business and its processes. The way the work is done. So, an example of an operational KPI could be turnaround time of jobs.
Each department will have goals and each team member will have their own numbers that should be brought to meetings. Having clear numerical targets and measuring progress will help your business and everyone in it. It will provide accountability, clarity of what is expected, create a sense of teamwork and it will mean you can solve problems quickly.
We can help!
If you would like help to get your business on track, get in touch. We can help you take the first steps towards measuring KPIs and use that data to plan for going forward. Rosslyn Associates can help you discover the important areas in your business, help you create a dashboard for measuring them and support you to keep everything up to date. Our business advisory services go further than that – we really get to know the ins and outs of your business. We help you find your business's strengths and weaknesses, create a plan to move forward, create a way to help you track performance and have regular meetings to hold you accountable and make sure everything stays on track. By combining our business advisory service with our accounting services, we can help you get the most from your business. The combination of our accounting and tax skills, our knowledge of your business's financial data, and our coaching skills, puts us in a position to guide you to growing the business you really want. If you'd like to discuss how we could work together, get in touch. Call the office on 0131 445 1825 or email info@rosslynassociates.co.uk and one of the team will be happy to chat!