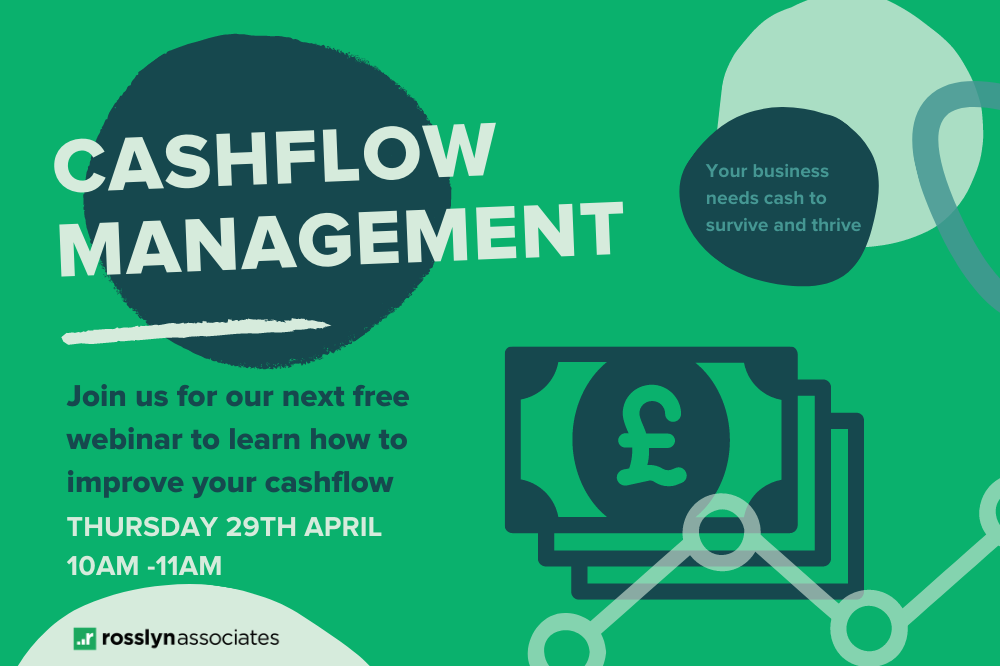 Cashflow Management Webinar
On Thursday 29th April 2021, join us for our Cashflow Management webinar!
Your business needs cash to survive and thrive.
Join us to learn how to improve your cashflow, so you are in control of your business and its finances.
We previously hosted this as an in person seminar back in 2019, before we all began working from home.
As this was one of our most popular seminars, it only made sense to adapt it and bring it to you via webinar!
Whether you missed out on the seminar, or you came along but need a refresher, register for free now!
The benefits of attending our Cashflow Management webinar:
• Learn the difference between profit and cash surplus in your business
• Learn how the working capital cycle works
• Establish your Cash Conversion Cycle
• Identify the causes of poor cashflow
• Understand the process changes that improve your cashflow
Making great business profits is one thing. It's not much comfort if your bank account doesn't reflect your profits!
• Every wonder why your bank account doesn't reflect your profit?
• Don't understand your Cash Conversion Cycle?
• Want to have better cashflow this year?
The webinar will last around one hour, including a chance to ask any questions.
This is important information for all business owners who want to improve their business.
We hope you can make it!
Check out some of our useful cashflow management blogs and tools:
I've made a profit, so where's the cash!?
Reduce debtor days and improve cashflow
How much do you need to sell to avoid running out of cash?