Thank you for helping us raise £1,250 for HopScotch Children's Charity
On Saturday 18th August, some of the Rosslyn Associates team braved the cold, wet and windy weather and took part in the Rough Runner 10K obstacle course. With your help we managed to raise a massive £1,250 for HopScotch Children's Charity. Above and beyond our £1,000 target!
HopScotch provide respite for children growing up in challenging environments. We set our target at £1,000 as it costs HopScotch £250 per child to take them away to their respite centre in the Scottish Highlands, where they can learn new skills, form friendships and create happy childhood memories. With the amount you have helped us raise, we've helped HopScotch take five children to the centre. You can find out more about HopScotch on our previous blog here.
We are so happy we reached our target and we're extremely grateful for all the generous donations!
Photos from Rough Runner!
Here are some pictures from our day taking part in Rough Runner! The course was 10 Kilometres and we completed around 15 obstacles. You can see some of the other obstacles involved here .We had lots of fun, although we did get a bit cold and wet. Luckily nobody broke any bones!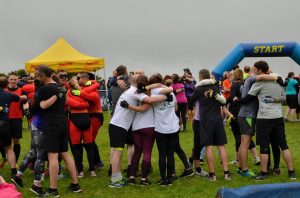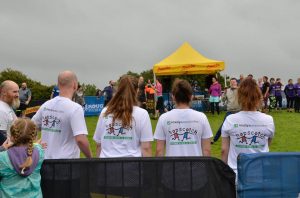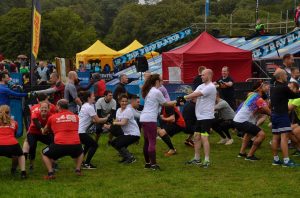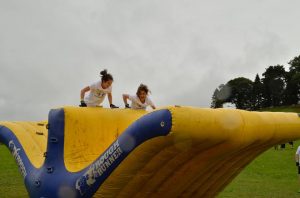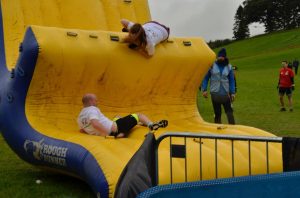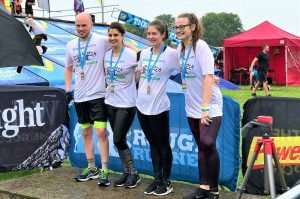 See more on our Facebook page
We also have a few videos on our Facebook page of us taking on "The Travelator" (some more successful than others!)
You can see the official video from the event here: https://business.facebook.com/RoughRunners/videos/1940188789375037/
If you look closely you may spot us for a brief millisecond at around 2:01!
There's still time to donate
Although we have reached our target, our fundraising page is still open, and raising more can only help. So, if you haven't yet and would like to leave a donation follow this link: https://uk.virginmoneygiving.com/Team/RosslynAssociatesLimited
Thank you 😊