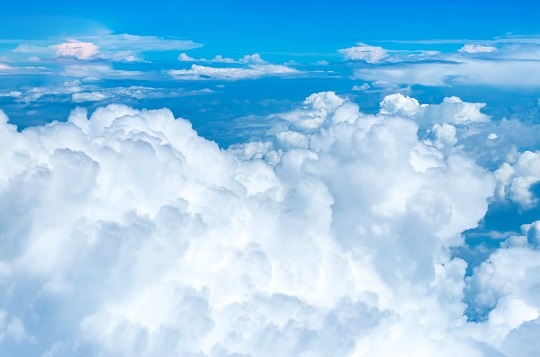 4 reasons to switch to cloud accounting
Cloud accounting means storing your accounting data on an online platform, rather than on your computer's hard drive. The data is live and can be accessed from anywhere and on any device with an internet connection. There are many benefits to cloud accounting, read on for our top four!
Saves time and money
Traditional ways of keeping financial records, like spreadsheets, can be extremely time consuming. Spreadsheets allow more room for error and can get messy and confusing. Because cloud accounting software is easier to use, it can save a lot of time. Another alternative bookkeeping method is non-cloud based software, or desktop accounting systems, which can cost a lot more and you often need to pay for updates. Cloud accounting auto-updates and there's no need to download anything to your hard drive.
Information secure
Switching to the cloud means that your financial data is safe and secure. If you store your accounting information on a computer and it breaks, there's a chance you've lost it all. With cloud accounting, everything is stored online so it's automatically backed up and can be accessed from any device. Imagine leaving your laptop on the train and knowing it had your sensitive financial data on it. Not only have you lost your laptop and your information, you also have to worry about the fact a stranger may have access to it. With the cloud, everything is protected and backed up automatically. If you are worried that someone could access your account, you can change your password whenever you want for extra security.
Real time data
Another advantage of cloud accounting is you have access to real time information. This means you always know exactly where your business is standing financially. It also means your accountant can create reports and look ahead to help you make informed decisions as they can see how your business is performing. Rather than handing over invoices and records from the previous year, your records can be completely up to date, so it's easier to make strategic plans.
Easy to use
Cloud accounting software is generally simple to use. Most software developers have created easy to use interfaces which means you can easily update your information and can understand and interpret what is on screen. Having instant access to information such as your bank account balances and invoices means you are always in the know about how your business is doing, so that you never fall behind or get bogged down. You don't have to be an accountant to use cloud accounting software and it is intentionally developed in a way that owners of any business can use it to keep their businesses financial records.
Let us help you make the switch
If you are interested in changing the way you keep your businesses financial records, get in touch! At Rosslyn Associates, we encourage our clients to use cloud accounting because of all of these benefits. We use Xero and FreeAgent software with our clients, depending on their needs.
It can sometimes be difficult changing to something new if you are used to keeping your records in one of the more traditional ways, so we can help you with the transition. We can provide you with training so you feel comfortable to switch over. If you would like more information, give us a call on 0131 445 1825 or email info@rosslynassociates.co.uk