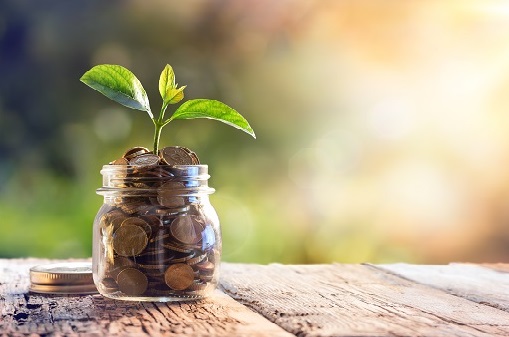 6 reasons your business isn't growing at the rate you expected
There are so many issues which could be affecting the growth and profitability of your business. Sometimes it can be difficult to identify which ones are affecting your business and to devise a plan to solve them. Here are some of the top issues and how they can affect your business growth.
1. Get your pricing right
Charging the correct amount for the goods or services you provide is a common issue for many business owners which can seriously affect business growth. There are a number of ways that pricing can go wrong. One mistake is not increasing prices over the years. If you charge the same price for the same goods continuously for 20 years, your profits will slowly decrease. This is because, in most cases, the supplier of the goods you sell will have increased their costs, or the employees who are providing the service for your customers will have had salary increases over this period, or both. It's a simple point, but it is one worth paying attention to. It is also important to be aware of competitor prices. If the service or goods you provide are of a similar value to your competitors, charging much more could drive away customers (unless the quality is superior) and charging much less could mean that you are not charging enough to cover the costs. You need to account for all the costs involved in producing the goods or services you sell to ensure the price you are charging more than covers the cost. Sometimes a tiny price increase can lead to an overall increase in profit.
2. Cashflow
Problems with cashflow can really effect business growth. When customers pay invoices too slowly or you pay suppliers too quickly, it can result in insufficient cashflow. It is important to agree credit terms with your customers and suppliers. This helps with regulating cashflow, so that you don't run out of cash! If you run out of cash you won't be able to pay your employees and suppliers, ultimately leading your business to failure. An obvious way of keeping your cashflow under control is to ensure that invoices are paid by your customers promptly. This can sometimes be difficult with certain customers/clients but there are a few things you can do to encourage this. By setting expectations from the start, sending invoices promptly and sending reminders, customers may be more likely to pay on time.
3. Systems
Having efficient systems in place means that your business can run smoothly, saving time and money. It's important to evaluate your systems to see where things can be made better. Having a system for everything removes margins of error and it keeps everything organised.
4. Marketing and sales
In order to grow your business, you need more customers. Not only that, but you need to get the right type of customer. Customers need to be profitable rather than a drain on resources. You therefore need to understand the type of customer you are trying to sell to then put a good marketing system in place to gain leads. The type of marketing you should focus on differs depending on your target market, so be aware of the kind of customer you want. Marketing can be through advertising, web, social media, referrals, networking etc.
5. Customer service
Once you've turned a prospect into a client or you've gained that potential customer, you need to continue to give great customer service. This means really listening to your customers' needs and supplying them with what they want. Not only is it about keeping customers, it's also necessary to give great customer service in order to encourage your customers to buy more of your goods and services and so they recommend you to other people. Good service is why customers will refer you to their friends and contacts and continue to be loyal to you.
6. Make sure the right person is doing the job
It is really important to have the right person doing each job. Have clear defined roles, and make sure everyone sticks to them. This means you won't have to pay someone with a high salary to do lower level work. Make sure that you delegate work to people who are there to do the job, rather than doing it yourself! As a business owner with employees, your time is better spent doing other work. This means you can focus on bigger things, like growing your business!
Rosslyn Associates can help you grow your business
If you would like to increase your profits and grow your business, Rosslyn Associates can help you assess your current situation and implement a business growth plan. With our unique business planning service, we look at where your business is currently, ask you where you would like to see it go in the future and listen to where you think you currently have issues within your business. We can then identify your key financial drivers and look at where we can fix any issues you may have related to the points outlined above. Once we have a plan in place we then hold regular meetings together to make sure you are held accountable, so you can reach your goals and grow the business to where you want it to be.
For more information on how we can help you implement these business growth techniques, get in touch! Call the office on 0131 445 1825 or email office@rosslynassociates.co.uk  and we will be happy to discuss how we can work together.