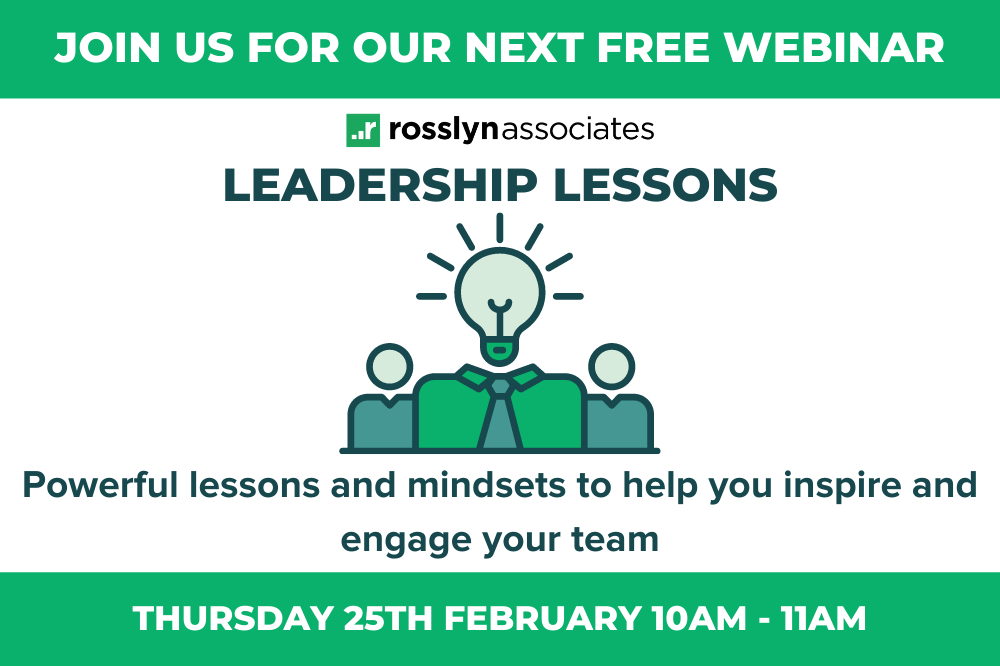 Leadership Lessons webinar
After a short break from our webinars, we will be back on Thursday 25th February at 10am with a new webinar – Leadership Lessons!
Being a leader is a difficult job. Learning the mindsets and tools to be a better leader will help you lead a happier, more productive team, which will help your business succeed.
Learning these tools is important now more than ever. With lockdown regulations, disruptions to work, working from home etc. business leaders have had to continuously adapt. Ensuring all your team are in line with your values, that they are kept motivated and that there is a sense of togetherness can be difficult when everyone is working apart. However, there are things you can do, and mindsets you can learn, to keep your team going and to provide a strong and inspiring leadership.
No matter what kind of business you run, learning how to be the best leader you can be will help your team and your business succeed.
Join us at 10am on Thursday 25th February for our free, one hour Leadership Lessons webinar
You'll learn powerful lessons and mindsets to help you inspire and engage your team, and we'll provide a self-assessment tool to drive your improvement.
Identify potential roadblocks to becoming an effective leader
Discover the essentials for great leadership
Learn the five most important leadership mindsets
Identify effective processes and rhythms for better leadership
Understand how to assess your leadership skills
Our webinars are adapted from our in-person seminars, which were £20 full price to attend. Using an online platform has allowed us to continue our events and make them free of charge! You get the same value, without the cost (…or the biscuits)
We believe that all leaders will benefit from this seminar, we hope you can make it!
If you have any questions, get in touch!
Business owners who attended our previous events said:
"Informative!"
"Good solid advice"
"Very clear explanations and excellent slides"
"Sensible information that can be used"
"Thought provoking"
"Helped me identify areas for change"
"Clear and precise information"