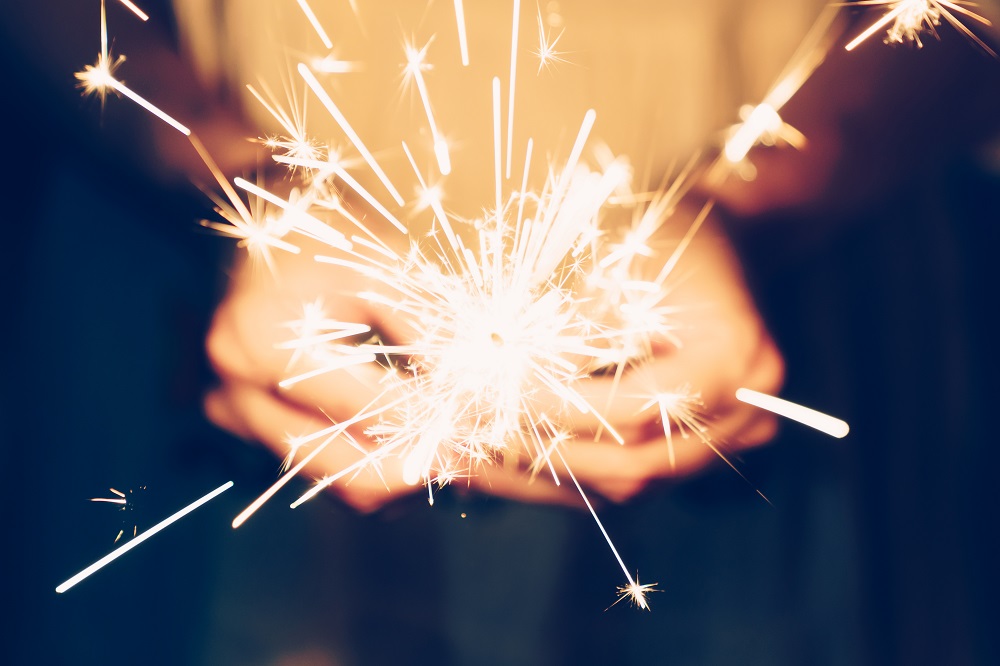 New Year's resolutions for successful business owners
As the new year begins, why not treat 2020 as a clean slate and set some business resolutions to keep you on track to build a better business! Here are four useful tips, which when put into action, can help you grow a more successful business in 2020.
Manage your cashflow well
Cashflow management is one of the top issues for many business owners. Why not start the new year by getting yours under control. There are many steps you can take to begin to improve your business's cashflow. Focussing on getting paid quickly and managing your outgoings strategically will set you in the right direction. Invoicing customers promptly, defining clear payment terms and setting reminders are a few ways to get the cash in. In terms of planning your outgoings, you should take time to arrange direct debits for different times during the month, think about asking for deals or discounts from suppliers (when appropriate), and plan when to pay invoices to match the flow of cash coming into your business. For more tips on getting your cashflow under control, check out our blog and keep an eye out for any upcoming seminars. We also provide cashflow forecasting and management services, if you need some help!
Continue learning new things
Make a decision to keep learning new things for yourself and for your business. The world is constantly changing and so is the business world and to grow you need to learn. Make the decision to take some time out of your day to read, whether that's to learn new things about your industry, or to look at your business as a whole. We have a couple of great lists of business books in our blog here & here. Other ways of learning are signing up to training courses, attending webinars, or going to seminars about topics which you find interesting, are new to you, or will be beneficial to your business and personal growth. If you are interested in business development seminars, we now host monthly seminars to help business owners build better, more successful businesses. You can see our upcoming and past seminars here.
Be prepared – Submit your Self-Assessment tax return early
Are you the type of person who avoids sorting out your tax return until the last minute? Anyone who needs to complete a Self-Assessment tax return knows that it's not a particularly fun task. However, getting your return submitted early has many benefits. Completing your tax return early not only means you avoid the looming stress of knowing its needs to be done, you could also save tax, you will have plenty of time to save up if you do happen to have a large tax bill, and you will know for sure you will not have any unwanted filing penalties. Furthermore, if you are due a refund from HMRC, the earlier you submit your return, the sooner you'll recieve it. These are only a few of the potential benefits! Check one of our previous blogs here for a further explanation of the benefits of getting your tax return submitted early. You have until April before you can start preparing your 2019/20 return. Promise yourself now that you'll get it out the way then and reap the rewards!
Set goals and create your dream business
Now that you've had some time off, hopefully you're feeling refreshed and ready to take on the new year ahead. Now is a great time to think about what you really want from your business and set some achievable goals! For a goal to be achievable, it must be clear and concise, positive and in your control. You must be able to envision what it would be like to achieve it and you must be able to access the necessary resources. Whatever it is you would like to achieve, setting goals is a great way of getting there. For more info on goal setting, check out our blog.
Create a plan and grow your business
These are just a few steps you can take to building a great business in 2020. There may be other ways which would suit you and your business. If you would like some help to set a plan for your business, get in touch. At Rosslyn Associates we build great relationships with our clients. We ask lots of questions and really get to know you and your business. This allows us to work with you to create a plan, put it in place and hold you accountable, so that you reach your business goals. Not only do we look at your financial data and use our knowledge and skills in tax and accounting to give you expert advice, we also use our business coaching, counselling and NLP skills to help you get what you really want from your business, whether that is to make more money, have more free time, or to grow a business doing what you love. If you would like to have a chat about how you can grow your business, give us a call on 0131 445 1825 or email info@rosslynassociates.co.uk, and one of our team will be happy to help!