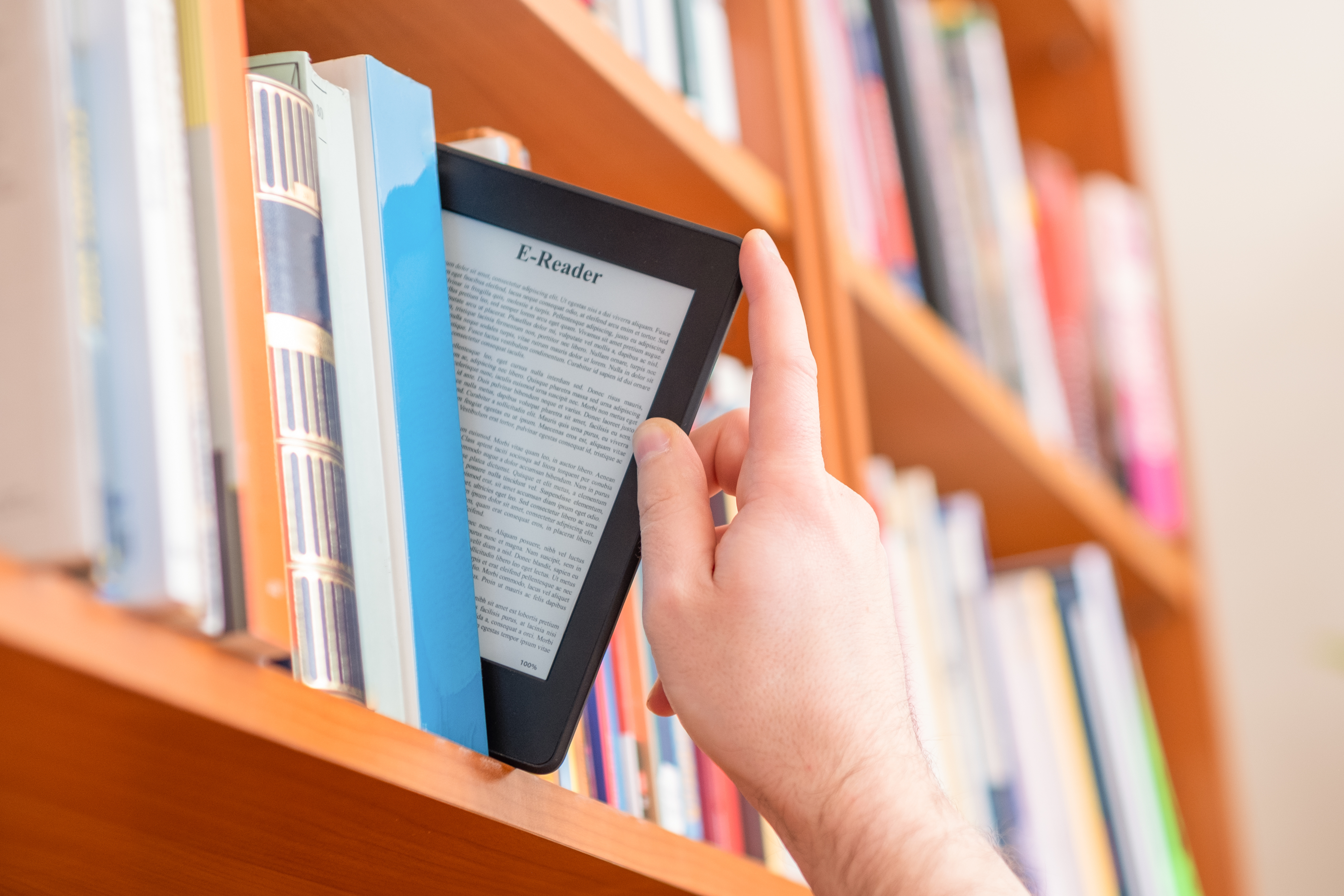 VAT Removed from eBooks –Business Book Recommendations
From today (1st May) The UK Government have removed VAT from all eBooks. This means that in the UK you can purchase any electronic book without paying the usual 20% VAT on it. This is a great opportunity to work on the structure of your business and lay the foundations for building a better business by investing in some great books!
VAT and eBooks
Regular physical books already have no VAT payable on them, but until 1st May, 20% VAT was charged on eBooks. The removal of VAT means significantly cheaper books (an approximate reduction in cost of 17%) and with eBooks generally being cheaper than physical books, you can get a lot for your money. Of course, if your business is VAT registered, you could claim the VAT back anyway, so in the long run you will be paying the same, but this allows you to pay less right away, and, if you're not VAT registered, you save cash. It also means you can buy any personal books cheaper!
Work on your businesses structure
All businesses are different. At the moment some are experiencing a very quiet spell whereas others are busier than ever. If you have some spare time on your hands, now is a great time to work on the structure of your business to make sure that, when you are back up and running, you are in the best position you can be. Brush up on your business leadership skills with some eBooks!
Book recommendations for business owners
If you are looking for some inspiration for books you can buy to help you better your business and take advantage of the price reduction, then look no further. A while ago we created two book recommendations lists on our blog. You can check them our here – https://www.rosslynassociates.co.uk/inspiring-business-books/ and here – https://www.rosslynassociates.co.uk/business-development-books/. There's lots of inspirational books included in these lists to get you started, but we thought we'd add a couple more recommendations, with links to the eBooks on Amazon.
Atomic Habits by James Clear – This is a great book for business owners looking to implement change to grow their business. The book looks at the small changes you can make to create new habits which will lead you to business success. With a focus on small actions rather than thinking big, this book will inspire you to make changes now.
The Infinite Game by Simon Sinek – This is the newest of Sinek's books. It takes us beyond our "Why" and looks at how great businesses achieve long lasting success.
The Profits Principle by Steven Briginshaw – Briginshaw is an Accountant with experience in Neuro Linguistic Programming (NLP) and coaching. He uses his knowledge and experience of coaching and NLP and combines it with his financial knowledge to help guide the reader to build a business that suits them and the lifestyle they want to live.
Neuro Linguistic Programming for Dummies by Romilla Ready & Kate Burton – If you are interested in NLP and looking for an accessible introduction then this book is a great starting point. Jargon free and easy to follow, Neuro Linguistic Programming for Dummies will help you get to terms with the basics of NLP. The book covers things such as mindfulness coaching, NLP in the digital world, understanding the power of communication, and how to make change easier.
Continuous learning
One of Rosslyn Associates' core values is continuous learning. We are always reading new material to; keep us up to date with new information, make sure we are performing at our best, and ensure we are well informed to make good strategic decisions. We have lots of great book recommendations, so if you are looking for a book to help with a specific area of your business, let us know and we will try to help as much as we can! Do you have any recommendations? Let us know! Please also get in touch if you have any questions or need any help. You can send an email to info@rosslynassociates.co.uk and a member of the team will be happy to get back to you.