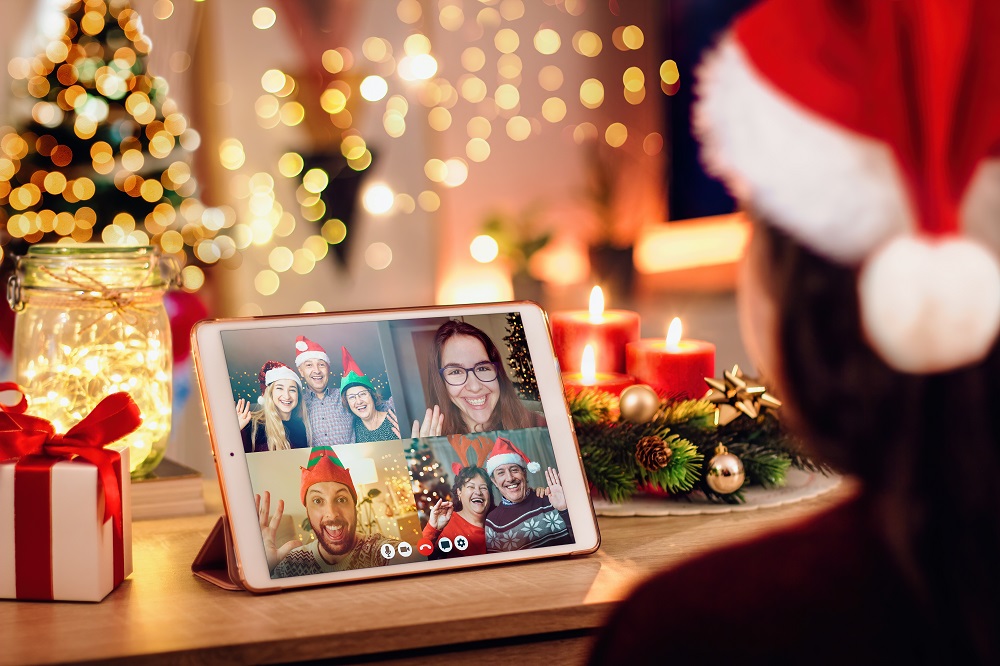 Tax exemption for virtual Christmas parties! (& Some ideas!)
December has now begun, and we are now officially allowed to say the "C" word (Christmas!). This year Christmas parties and meals with your team will look a little different from usual. However just because we can't be together in person, it doesn't mean we can't all have some fun together with our teams. We've come up with some ideas you could use to make your virtual team Christmas party a success. Also, great news! If you decide to splash out on your team virtual party, you can still receive a tax exemption from HMRC!
What party costs are tax exempt?
HMRC allows employers to spend up to £150 per head tax free on an annual event which is available to all employees. This means no tax or national insurance needs to be paid on costs of the event. Usually these costs are things such as entertainment, food and drinks, and transport. It also includes added VAT. If the costs of the party exceed £150 per person, then the whole cost is taxable. So basically, if you want to keep it tax free, make sure you spend less than £150 per person. Now that all face to face meetings and events are unable to go ahead, most businesses have turned to video calls, using software such as Teams or Zoom. Thankfully, HMRC have taken this into account and have decided that if all conditions are met, in line with the regular rules regarding annual events, then up to £150 per person will continue to be allowed, tax free, for virtual parties this year.
This means you could organise an online event and send a hamper of food and drinks to your employees, and as long as all employees are invited to the event and the total is less than £150 per head, then all costs will be exempt from tax.
What about gifts?
The usual trivial benefits allowance is also available. If you wish to give your employees a gift, you can do so tax free as long as it is up to the value of £50, it isn't cash or a voucher that can be exchanged for cash, and it is a gift, not a reward based on performance.
So, what should you do?
By now, most of us are well versed in online socialising. From Zoom quizzes, to virtual whiskey tastings, there are so many things you could do to take some time away from working and bond with your team this Christmas.
At Rosslyn Associates, our team activity of choice is usually bowling! Unfortunately, now that that's off the cards, we had to get thinking of other ways we could have fun. Last year we completed an escape room at Exit Plan in Edinburgh and had lots of fun! (We managed to complete it in 44 mins and 10 seconds – a great achievement!) That gave us the idea to try an online, virtual escape room! So, for our virtual Christmas event we'll be taking on the challenge of Trapped in the Web's Christmas Party Conundrum! A virtual escape room that all the team can play. You can take a look here to see what it's all about – https://www.trappedintheweb.com/escape-rooms
Some other virtual Christmas party ideas
Quiz (There are many premade quizzes online, or everyone could have a go at creating a round each, depending on the size of your team)
Cocktail making class
Order food to have with your event (You could give everyone a voucher for Just Eat and ask for the food to arrive at the same time)
Karaoke
Cheese and wine tasting
Game show
Online games such as Charades or Pictionary
Bingo
There are even virtual events companies that will host an event tailored to your team!
Whatever you decide to do, Christmas is a great opportunity to get your team together, get everyone engaged, and show that you appreciate everyone and all the work they have done over the past year. Get creative and have some fun!
Get in touch
If you have any questions, send us an email to info@rossylnassociates.co.uk and one of the team will get back to you.