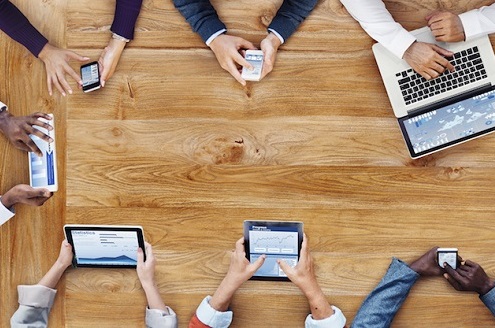 Why you need help from technology to make your business grow
Traditionally accountants have been at a disadvantage when advising on business growth. Manual records meant that accountants were always working in the past, with no real time financial data available. With the emergence of cloud accounting and software such as FreeAgent and Xero, businesses can get rid of manual records and keep their businesses in the here and now. How great would it be to log in with the touch of button and know exactly where your business is standing financially? Well, that's entirely possible with cloud accounting.
Making Tax Digital
With the government's "Making tax digital" strategy, businesses will have to submit quarterly digital returns of their income and expenses online. Therefore, up to date technology will be an essential rather than a nice to have and it's a good idea to know how to take advantage of the data at your fingertips. Cloud accounting software gives you instant access to your financial information from anywhere, at any time and it is all online. Xero and FreeAgent are user friendly and integrate with other apps and software, streamlining your business. For example, FreeAgent has a direct bank feed, connecting your FreeAgent account to your online bank account which automatically imports all your transactions. These hassle-free integrations make it is easier to stay on top of your accounts and make dealing with information for quarterly returns more digestible.
Beyond Compliance- Business Growth
Although it is useful to use cloud accounting software to comply with making tax digital, it's also possible to move beyond mere business compliance and doing what has to be done. Embracing the true value of new technology and real time accounting can make a real impact on the growth of your businesses.
With real time, financial data at your fingertips, a good accountant can add a huge amount of value beyond accounts and compliance work. Using software to create reports key financial drivers of your business can be identified and get an idea of where growth is possible.  Using this data along with an accountant's depth of knowledge and expertise, it's possible to advise and help plan your business.
Business planning tool

At Rosslyn Associates, we go one step further and use an advanced business planning tool with our clients. Combined with regular meetings, we ensure, that the plan is not only in place but is kept moving. In turn this will help free up your time so you can focus on the aspects of your business that matter to you the most, meanwhile increasing your profits and seeing business grow!
If working with a proactive accountant and business advisor, using the most up to date technology to grow your business is something you are looking for, Rosslyn Associates could be the right accountant for you. Get in touch and we will be delighted to talk things through with you. Get in touch by calling the office on 0131 445 1825 or emailing ian@rosslynassociates.co.uk