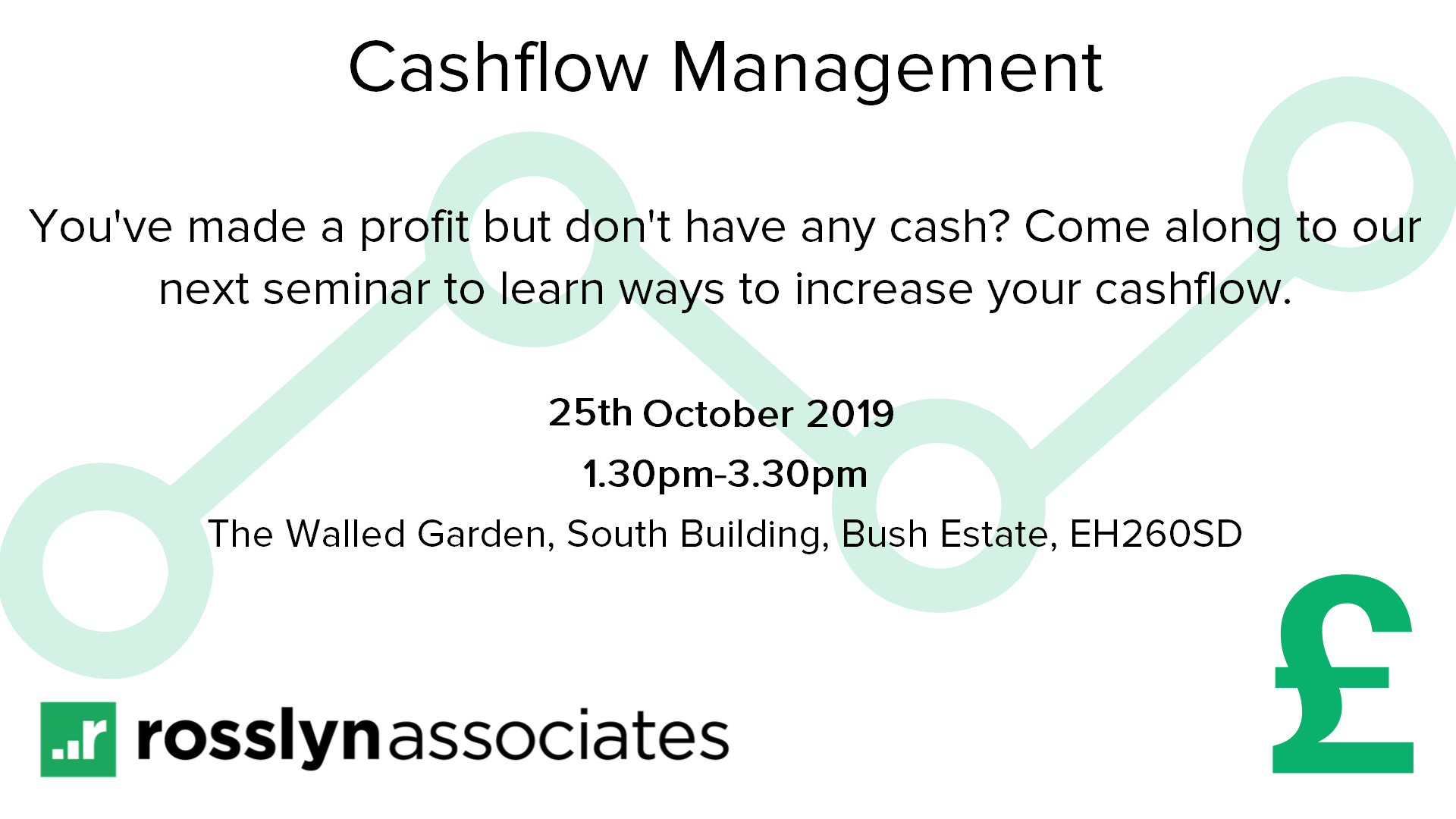 SEMINAR 3- Cashflow Management
On Friday 25th October, join Ian McLeish and the Rosslyn Associates team to learn how to improve your business's cashflow.
Get 50% off tickets!
As with all our seminars, we are offering discounted tickets to anyone subscribed to our newsletter! To subscribe follow this link and receive 50% off your ticket –
https://rosslynassociates.us16.list-manage.com/subscribe?u=14b32286e692f636c6b22f051&id=71b73dbc42
Standard tickets are priced at £20, but subscribers can come along for just £10!
Get your tickets today
Tickets are available from our Eventbrite page here –
https://www.eventbrite.co.uk/e/cashflow-management-tickets-73092189707
The benefits of attending:
• Learn the difference between profit and cash surplus in your business
• Learn how the working capital cycle works
• Establish your Cash Conversion Cycle
• Identify the causes of poor cashflow
• Understand the process changes that improve your cashflow
Making great business profits is one thing. It's not much comfort if your bank account doesn't reflect your profits!
• Every wonder why your bank account doesn't reflect your profit?
• Don't understand your Cash Conversion Cycle?
• Want to have better cashflow this year?
Come along at 1.30pm on Friday 25th October. The seminar will begin at 2pm
Refreshments will be available.
We hope you can make it.
For more info get in touch! Call 0131 445 1825 or email info@rosslynassociates.co.uk