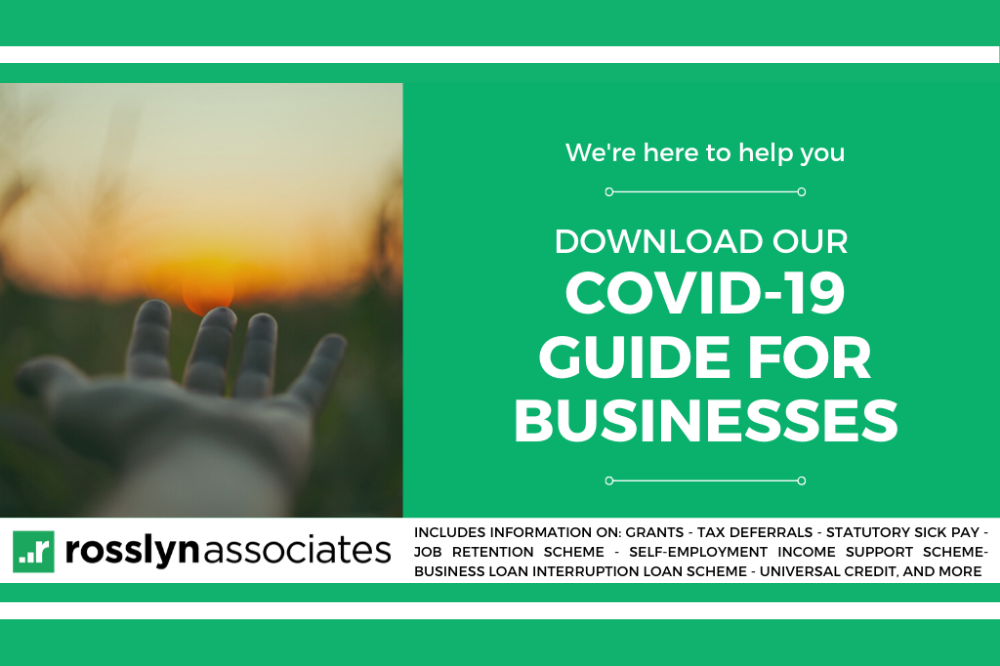 Download our COVID-19 Guide for Businesses
We know these are difficult times for businesses and their owners. There are so many different conflicting messages and a lot of misinformation out there. After discussions with many of our clients, we thought it would be best to create a succinct and useful guide to help you with the current situation. You can download the guide here, or by clicking the button below. The guide includes information on:
-Grants
-Tax Deferrals
-Statutory Sick Pay
-The Coronavirus Job Retention Scheme
-Self-Employment Income Support Scheme
-Coronavirus Business Interruption Loan Scheme
-Universal Credit
Information from the government is continuously updating, and we are trying hard to stay up to date with everything for you, to help you keep your businesses going in these tough times. We aim to share any updates as they come. We also share articles and updates on our social media, you can follow us on Facebook, Twitter, LinkedIn, Instagram, and YouTube.
Please let us know if you need any help or support by emailing info@rosslynassociates.co.uk or by calling or emailing your Client Manager.