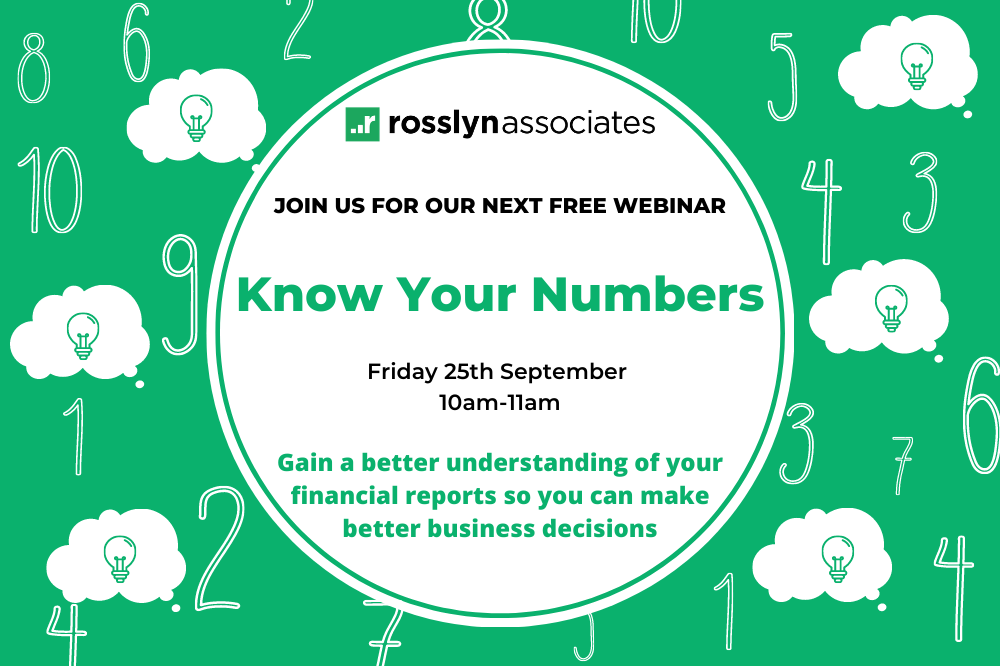 WEBINAR 25.09.2020: Know Your Numbers
Join us on Friday 25th September at 10am for our next complimentary webinar: Know Your Numbers. You'll gain a better understanding of your financial reports, which will help you make better business decisions.
The benefits of attending
• Learn what each of your key financial reports tells you about your business

• Identify strengths, weaknesses and trends

• Discover why your bank account balance may not reflect profits

• Identify how to protect your assets

• Discover the key drivers of business value

• Learn how to measure your business efficiency to drive improvement

Plus, we'll provide you with a complimentary Guide to Your Financial Reports.
You don't have to be an accountant to know the numbers…
As a business owner, knowing how to read your financial reports and getting your head around the numbers will put you in a fantastic position.
Having the skills and knowing your way around your financial reports is like the finding the missing piece of the puzzle. You'll have a much clearer view of your business and what drives it, bringing you one step closer to building the business you want.
Register today!
If you'd like to join our webinar – register here. The webinar will begin at 10am and will last approximately 1 hour including a chance to ask us any questions. We hope you can join us!
Our business growth seminars and webinars are high value and educational. You'll learn lots of important information about how to build a great business. If you are looking to take a step back and spend more time working on the structure of your business and how you can make your business more successful, rather than solely working on the day to day tasks within it, our webinars and seminars are a great place to begin.
We look forward to seeing you there! Please get in touch with us at info@rosslynassociates.co.uk if you have any questions!